Emergency cash
made simple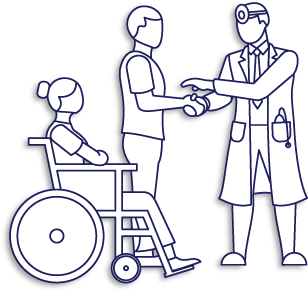 Personal Loan
Life's unexpected expenses tend to arrive at the most inopportune moments. This is why we offer a personal loan that helps you be prepared for any unforeseen circumstance.
We even have a priority call back service in case of emergencies, just SMS 'emergency' to 2626 for a priority response.
We believe in responsible lending and don't charge extra fees for early settlement of your loan.
Benefits
Transfer your salary to enjoy special rates and loans of up to AED 500,000
Enjoy flexible repayment tenures of up to 48 months
No extra charges if you settle loan early from your own funds.
Documents Required
Application Form
Passport copy
Labour Card / Govt issued ID card copy
Emirates ID card copy
Salary Certificate
Salary Transfer/Assignment Letter (if applicable)
3/6 months bank statement (Business and/or Personal)
Trade License, MOA, POA as applicable for self employed
Balance sheet and P & L as applicable for self employed
Fees & Charges
| | |
| --- | --- |
| Interest rate | As low as 6.99% (based on reducing balance) |
| Fees | 1.05% of the loan amount |
| Insurance | 0.016% × loan amount × loan tenure in months |
FAQs
How much can I borrow?
You can borrow up to a maximum of AED 500,000/-.
What interest rates do I pay?
Our interest rates are charged on a reducing balance. The rates will depend on your income and the period over which you wish to repay.
What kind of collaterals do I need?
You do not need any collateral or guarantors.
How long do I have to repay my loan?
From 6 months to a maximum of 48 months, depending on your choice, eligibility and ease of repayment. You can also postpone installment payments (subject to approval).
Who is eligible for Personal Loans?
Salaried UAE resident expatriates working for employers on the list of approved companies.
Can loans be given to unconfirmed employees?
Yes. We do have a separate program for customers who are New to UAE/Employer.
What is the minimum salary required to apply for personal loan?
Our Minimum Salary requirement starts from AED 5,000, which may vary based on the profile of the applicant or as determined by customer's employer and income.
What documents do I need to present?
Salary transfer letter
Copy of valid passport
3 months' bank statements showing regular salary credits
When should I start paying back my loan?
The due date for the first installment payment is to be linked to the date when your salary is credited, within 60 days of the date of disbursal.
When can I postpone my loan installment payments?
You are eligible for 2 loan installment postponements in every calendar year, subject to approval.
When can I apply for a top-up loan?
You can apply for a top up loan if you have not utilised the entire eligibility or in case of increase in salary.
Download Application forms: Personal loan with salary transfer
Terms and Conditions Apply
Click here for Terms and Conditions applicable to Personal loans with salary transfer
Click here for Schedule of Fees
All financing and credit facilities are made available at the sole discretion of ADCB and is subject to ADCB's terms and conditions and submission of acceptable documentation.